LoRaWAN, which means Long Range Wide-area network, is a telecommunication protocol for low-speed communication, by radio, of objects with low power consumption communicating according to LoRa technology created in 2009 and connected to the Internet via gateways, thus participating in the Internet of Things.
This protocol is used for smart cities and buildings, industrial monitoring and agricultural applications.
Lora is part of the Low Power Wide Area Network (LPWAN) technologies that allow long-range coverage while consuming low power.
View more LoRa products range
Enless Wireless offers a full range of LoRa/ LoRaWAN compatible products.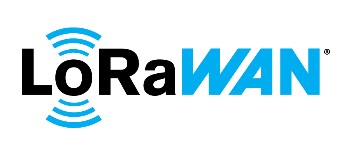 In public mode LoRaWAN:
The data pushed by the transmitters is transmitted to the cloud of the network operator LoRaWAN at a flexible periodicity.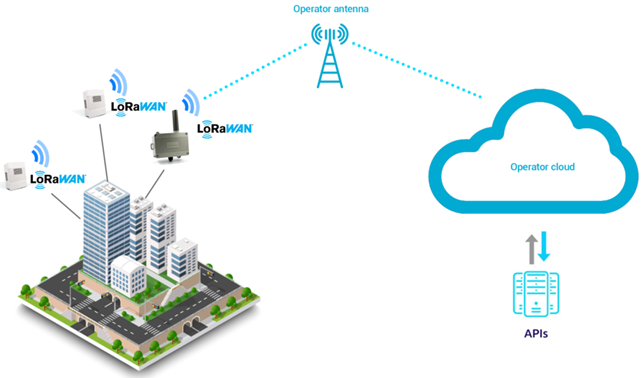 In LoRaWAN private mode:
The data flows directly from our transmitters to the LoRaWAN gateway.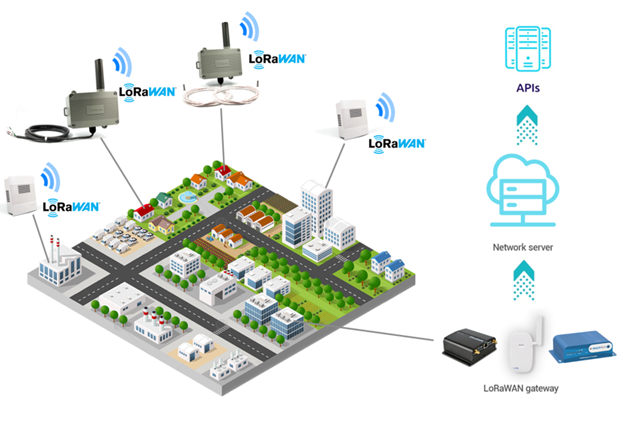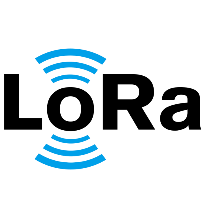 In LoRa Enless Wireless private mode:
The data is transmitted by radio to the Modbus or BACnet Enless Wireless LoRa receiver, which is usually connected to a PLC. Both our Modbus and BACnet LoRa receivers can also be connected directly to the building's IP network.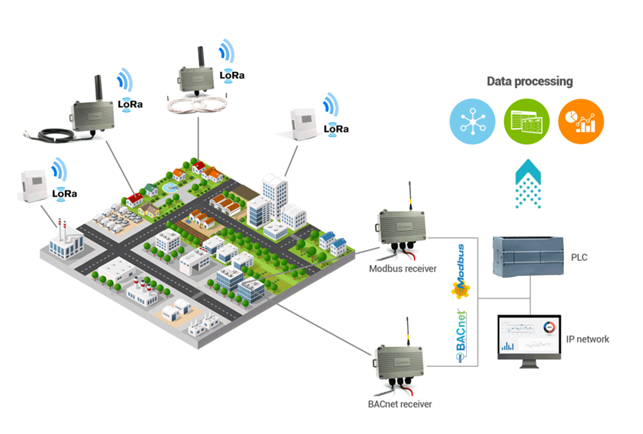 The main frequency bands associated with the LoRa protocol are:
Europe: 433 Mhz, 868 Mhz
United States: 915 Mhz
Asia: 430 Mhz
Enless Wireless offers a full range of LoRa/ LoRaWAN compatible products.
LoRa / LoRaWAN range
This product range perfectly fits with applications that require an important amount of data transmission. The transmitters' battery life is optimized. It allows you to build either a public or a private network thanks to our Modbus and BACnet receivers.
Local point to point mode or operated mode
C and D type batteries for very long autonomy
Rugged enclosures