Digital Input transmitter (status report ON/OFF)
ON/OFF status report
Very long radio range
IP 65 resistant enclosure for outdoor environments
Up to 15 years autonomy
Replaceable battery
Quick and easy to install
Compact design
118 x 79 x 43mm
2 digital inputs that can be used simultaneously
Instantaneous message after status change
Battery life: > 10 years for 5mn transmission period
Riferimento: TX CONTACT 600-039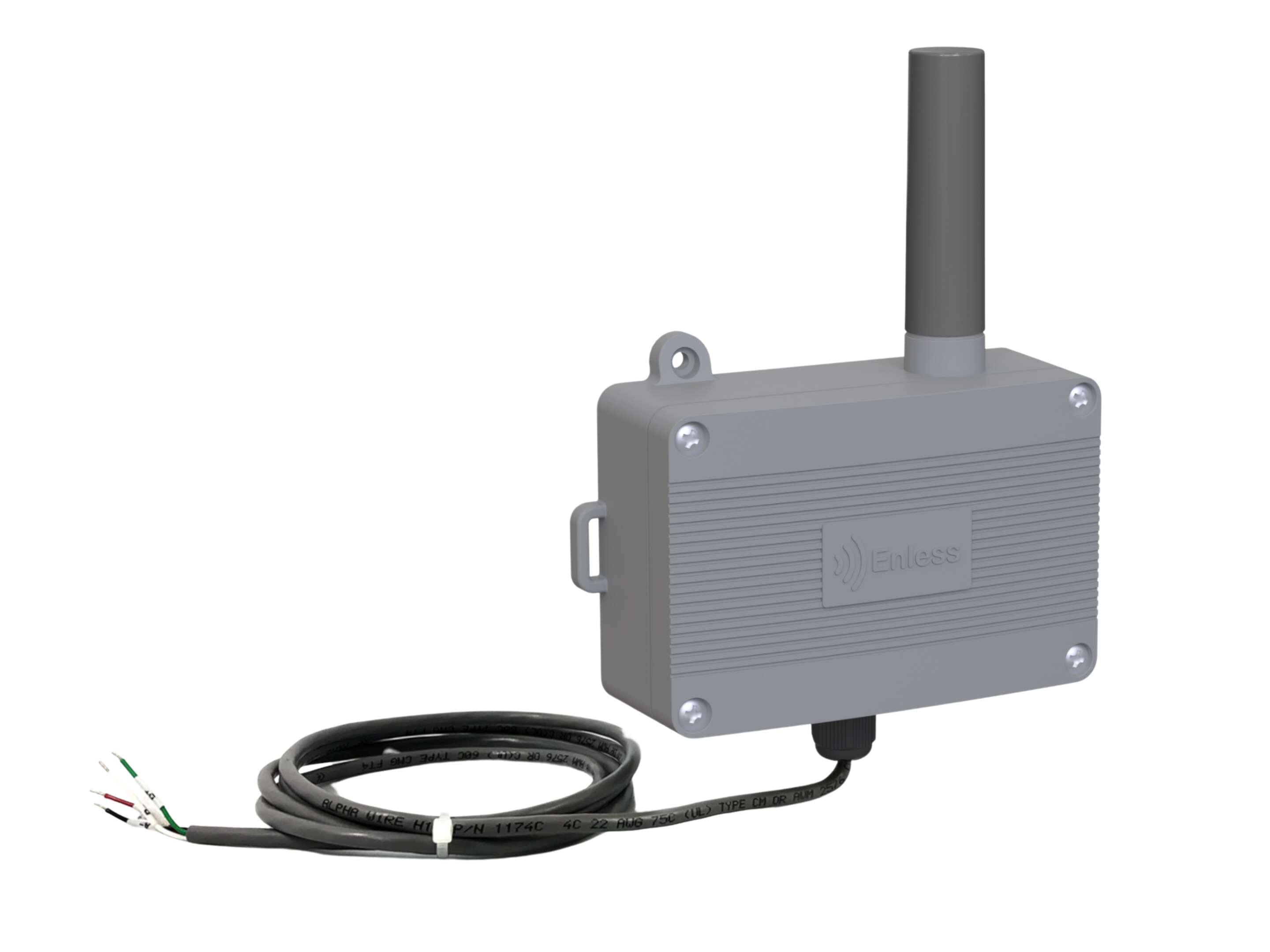 Applications of the transmitter
This LoRa / LoRaWAN contact/status change transmitter is specifically designed for smart building, security and industrial applications. It meets all types of ON/OFF status change monitoring needs thanks to its two TOR inputs (binary output signal).
The main uses of contact transmitter monitoring are :
Presence, break-in and access control:
→ Monitoring of door openings and closures in office environments, or security gates in industrial areas (warehouses, machine access, etc.).
Monitoring of machines and systems:
→ Detection of system failures, monitoring of machine operating times, level alerts, etc.
The robustness of our transmitter – IP 65 enclosure – and its high environmental tolerance (-20°C / +55°C) allow it to withstand any type of environment. Real-time alerts from the Enless Wireless contact/status change transmitter via its two dry contact interfaces will allow you to implement quick actions in response to the received messages.