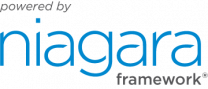 THE NIAGARA FRAMEWORK®
Buildings today are equipped with a diverse range of electronics to control HVAC, energy management, lighting, security and other systems. Effective integration and interoperability between these systems is critical to improve building performance, to reduce costs, fuel consumption and carbon emissions and to achieve the security and comfort levels demanded in modern, dynamic business environments.
The Niagara Framework® enables for the connection, normalization, integration and interoperability of diverse devices and equipment into a common environment; supports multiple embedded platforms and merges multi-vendor systems by real-time enterprise integration into one single, scalable, extensible platform.
The Niagara Framework® is quickly becoming the operating system of the Internet of Things in BMS. It connects and translates data from nearly any device or system—managing and optimizing performance from buildings to factories to cities and beyond
KEY ADVANTAGES
Meets the need for a strategic, general-purpose proprietary automation/information architecture thanks to the ability to easily integrate disparate multiple systems and devices
Enables the extraction and exchange of data to help manage and control building operations and to run at optimal performance and energy efficiencies
Supports all the open standard network protocols used in buildings today
Supports the most common proprietary protocols for industrial automation.
QuickLink Solutions was one of the original earlier adopters of the Niagara Framework technology, thanks to the experience of its two founders in Tridium technology in Building Automation solutions. QuickLink Solution, as a value-added distributor and OEM partner of Tridium, was also one of the first companies to extend the value of the software platform by developing on it vertical applications and drivers. QuickLink Solutions has developed over time a large library of drivers, a multi-site / multi-client supervisor (Easylink) with an optional module for energy management (Energylink), which further enhance the service capability and value of Niagara technology and make it win for the projects where are required a high integration and an advanced and easy graphic interface. advanced and easy graphic interface. QuickLink Solutions, as s certified and authorized Niagara training partner, offers Niagara Certification training at our training center in Albignasegno, Padova.
FEATURES OF THE TRIDIUM NIAGARA4 FRAMEWORK ARCHITECTURE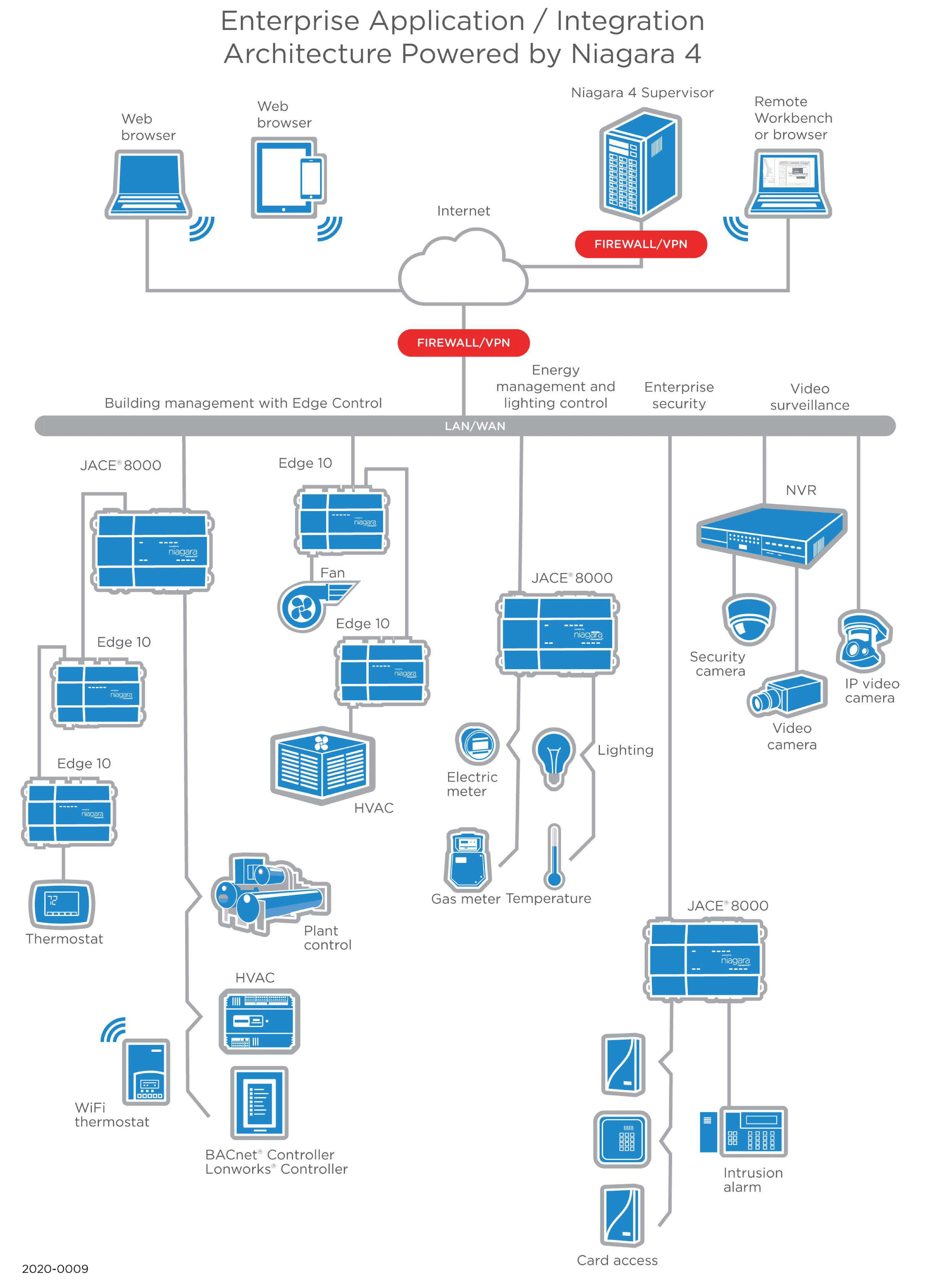 TECHNOLOGIES