The multi-site and multi-customer supervisor
EasyLink is a Niagara framework integrated application for a simplified management and configuration of a multi-site and multi-customer supervision system. It resolves the issues of multi-site systems, offering a solution that allows you to customize some graphical interface elements, adapting them to your needs.
EasyLink optimally supervises and controls every type of system, drastically reducing start-up and configuration times.
Features
Automatic and dynamic portal creation.
Automatic localization maps support.
Weather services integration for the acquisition of historical and real time data.
Customizable graphic themes and login page for each customer.
Simple alarm routing and navigation support.
Advanced HTML5 graphics configurable through chart builder.
Customizable reports and dashboards for each user.
Full screen presentation mode.
Responsive graphic for mobile devices.
EasyTunnel compliant.
From version 6
User management panel.
E-mail boxes management for an easy automatic report sending.
Live Chart Builder for data visualization in real time, also on dashboards.
Data import from CSV file on Chart Builder Standard through wizard and removal possibility.
Customizable maps with live data.
Customizable Gauge widgets available for both dashboards and Px views with the possibility of dynamically changing the displayed variable by drag-n-drop operation.
ChartPreset widget available for both dashboard and Px view with the possibility of dynamically changing the displayed chart preset by drag-n-drop operation.
Selection and color copy function in charts and dashboards.
Automatic sending function of the selected CSV files in the report presets together with the PDF report.
Dark theme available.
Compatible with Niagara 4.8 and 4.9

Advanced monitoring of energy data
EnergyLink is an optional module of EasyLink. It provides the user with a simple and intuitive graphical interface that allows the analysis of energy data, enhancing the stored historical data, to develop optimization strategies in order to reduce energy consumption. A powerful Chart Builder allows you to create a library of custom charts, reusable from the interface or widgets inside graphical views, energy reports and dashboards. The integrated energy alarm algorithm allows automatic detection and reporting of consumption anomalies. EnergyLink facilitates decisions and makes possible to monitoring the results, measuring the savings.
Features
Missing data compensation with peak suppression.
Data visibility due to user credentials.
Simplified energy chart builder.
Aggregation of historical data.
Drill Down function.
Comparison and analysis charts.
Standard and advanced energy alarm algorithm.
Periodic customizable energy reports.
Import of bill data.
Management of consumption accounting.
Benchmarking based on the energetic features of sites.
Possibility to use virtual meters in all Chart Builders. 

new

Multiple regressions management. 

new

Accounting for consumption costs. 

new

Compatible with Niagara version 4.8 and 4.9. 

new

Receive notifications and manage Niagara alarms from smartphones and tablets
Easy Notification App is the application by QuickLink Solutions that allows to view Niagara alarms notification from any smartphone/tablet and manage them through a simple, intuitive and customizable interface.
Thanks to the Notification Client module, the use of the Easy Notification App for alarm management can be integrated into JACE controllers and N4 Web Supervisors! All the components of the Notification Client module are integrated into the Niagara framework, allowing better efficiency in systems engineering and maintenance with a consequent reduction in costs.
Notification Client and Easy Notification App can be used in combination on all platforms that support the Niagara N4 Framework, such as JACE controllers or the N4 Web Supervisor and with all supported smartphones (Android 11 or higher; iOS 14 or higher)
FEATURES
Notifications on smartphone/tablet of alarms detected by Niagara.
View status of active alarms, alarm history and notes.
Management of alarm status through native device notification system.
Color code to indicate active, inactive, acknowledged and unacknowledge alarms.
Filtering and sorting of alarms based on customers, plants and dates.
Free search on the most important fields of alarms.
Simple, intuitive and customizable interface (colors and theme).
Multilingual support: English, Italian and soon German, Spanish and French.
Configuration of the associated devices thanks a unique token generated by the app.
The app is available for Android and iOS and you can download it from Google Play Store and App Store.
Download the APP for free via QR CODE.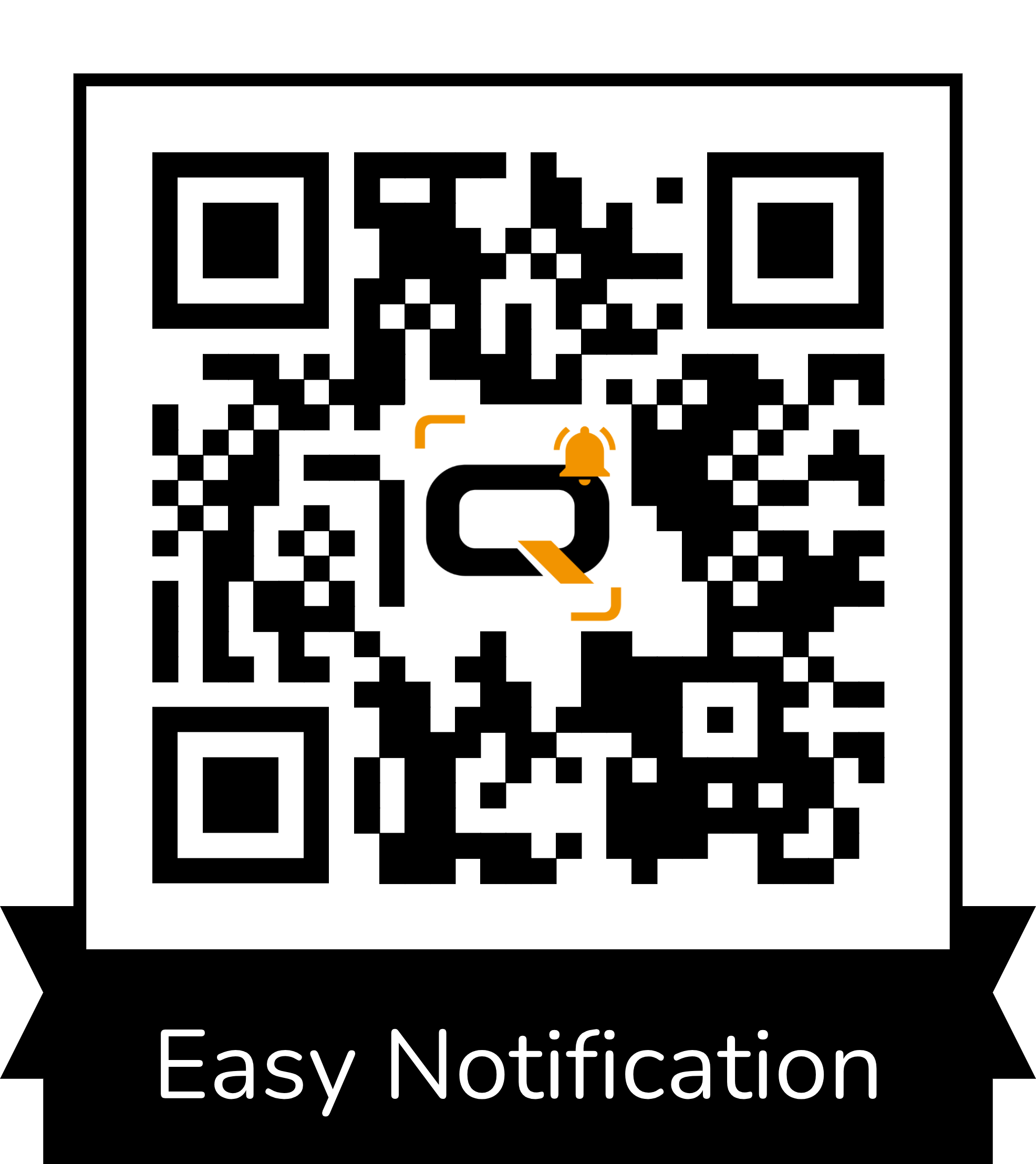 For a correct running of the EasyNotification App, the Notification Client license must be activated.
If you have activated an EasyLink license with maintenance, the Notification Client license is already active for up to 3 devices without any additional cost.