Engineering Document Management with Meridian
Accruent's engineering document management solution establishes a centralized, secure, scalable, highly accessible repository for all engineering documentation.
This solution provides standard, repeatable workflows for mission-critical documents, which capture comments and approvals electronically, provide notifications, and build audit trails to support regulatory requirements. Meridian provides a single source of truth, configurable workflows to streamline collaboration with all internal departments.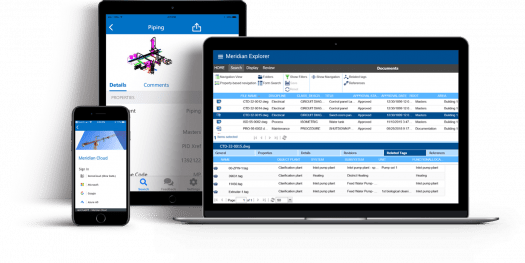 Meridian is the Solution for Engineering Document Management
Connect Different Departments with One Software Solution
Meridian helps over 350,000 maintenance, operations and engineering professionals keep their asset documentation up to date. Ensuring that data is easily accessible by the right people while maximizing staff productivity and supporting personnel safety.
Accruent's engineering document management software can help break down information silos between disparate departments and connect different teams in your organization, such as:
The Search for Up-to-Date Documents is Over for Engineering Teams.
Meridian keeps engineering teams current with the latest versions of their engineering documents and drawings. Plus, Meridian makes them easily accessible during any project or even an emergency.
Meridian also maintains the integrity of engineering data throughout the asset lifecycle and offers a comprehensive CAD software agnostic solution for engineering drawing document management, by creating a single source of truth for all engineering information. Meridian's engineering document management software also:
Automatically transitions comments and photos from maintenance to engineering departments.
Eliminates printouts and gains instant access to asset information with mobile devices.
Navigates and maintains the relationship between documents, CAD models and asset.
Accesses accurate technical documentation at a click of a button within most major EAM & systems.
Provides document version control to prevent users from working on incorrect versions.
Ensures users have access to complete up-to-date documentation related to work orders.
Maintains the quality, accuracy and completeness of data and metadata in a unified system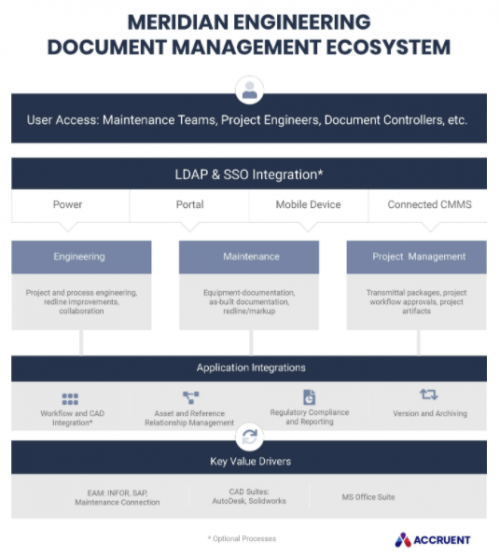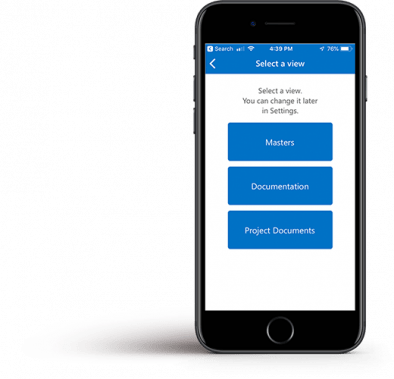 Maintenance Teams can Access Information Easier and Faster
Meridian helps maintenance teams access the latest versions of drawings and documentations within their EAM system to expedite work orders and support personnel safety in the field.
Project Managers can Seamlessly Collaborate with Contractors
Meridian helps project managers collaborate with external contractors to streamline information handover and ensure secure access to project data anytime, anywhere.
Meridian gestisce lo scambio di documentazione tecnica con appaltatori esterni e riduce i costi nascosti di dati incompleti al momento della consegna identificando e correggendo le incoerenze dei dati prima che possano diventare un problema. Meridian inoltre:
Enables cloud-based collaboration with contractors and suppliers
Keeps project teams on track with access to up-to-date project data
Accelerates the exchange of project documents and preserve accurate audit trails