What makes a building of the future?
It's important to dream – to imagine and plan for a better world for future generations. We spend approximately 90% of our time indoors, so when we think about what a building of the future might look like, we start to realize that they are spaces that are designed around us – the people who use them.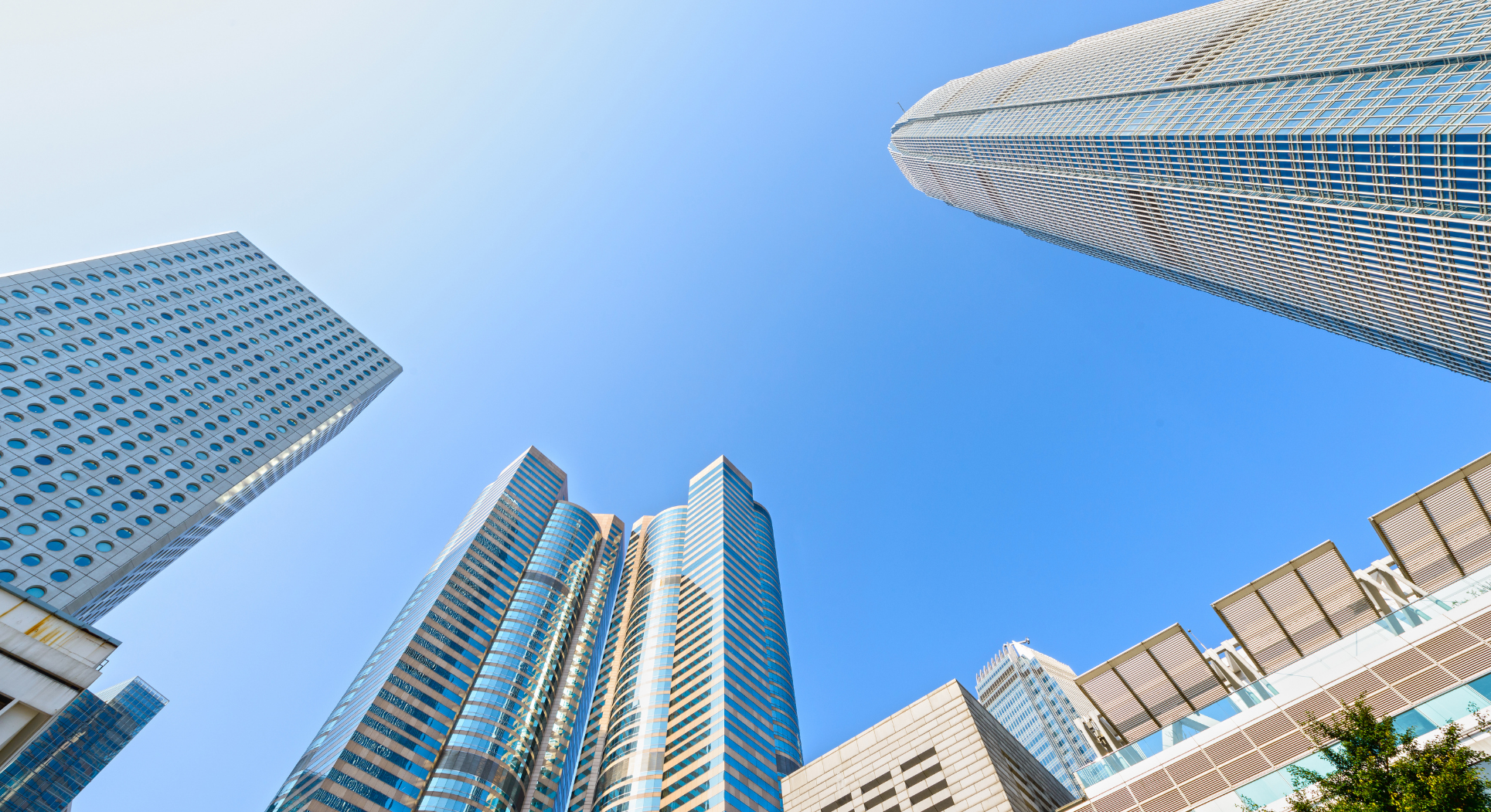 –
It's safe to say that the decisions we make today will shape our futures for years to come. When we think about buildings of the future, we often envision ultra-modern, gravity-defying shards of glass and metal, stretching into the clouds – and this vision isn't wrong – however, the buildings we are in right now will likely still be needed throughout the next fifty years. With the technology we have at our disposal today, and the innovations we can already see emerging, it is already possible to update the building you are currently in and bring it up to the specification of the most modern new build.
The Challenge is to create future-proof spaces that harness data and generate insights, whilst integrating with building systems to form the ultimate smart building.
At QuickLink we are true experts in integration and energy efficiency. This is why we have chosen to integrate our skills with Helvar, experts in human-centered intelligent lighting solutions.
At the forefront of this mission, we combine our skills to ensure the optimal well-being of people and support the sustainability for future generations.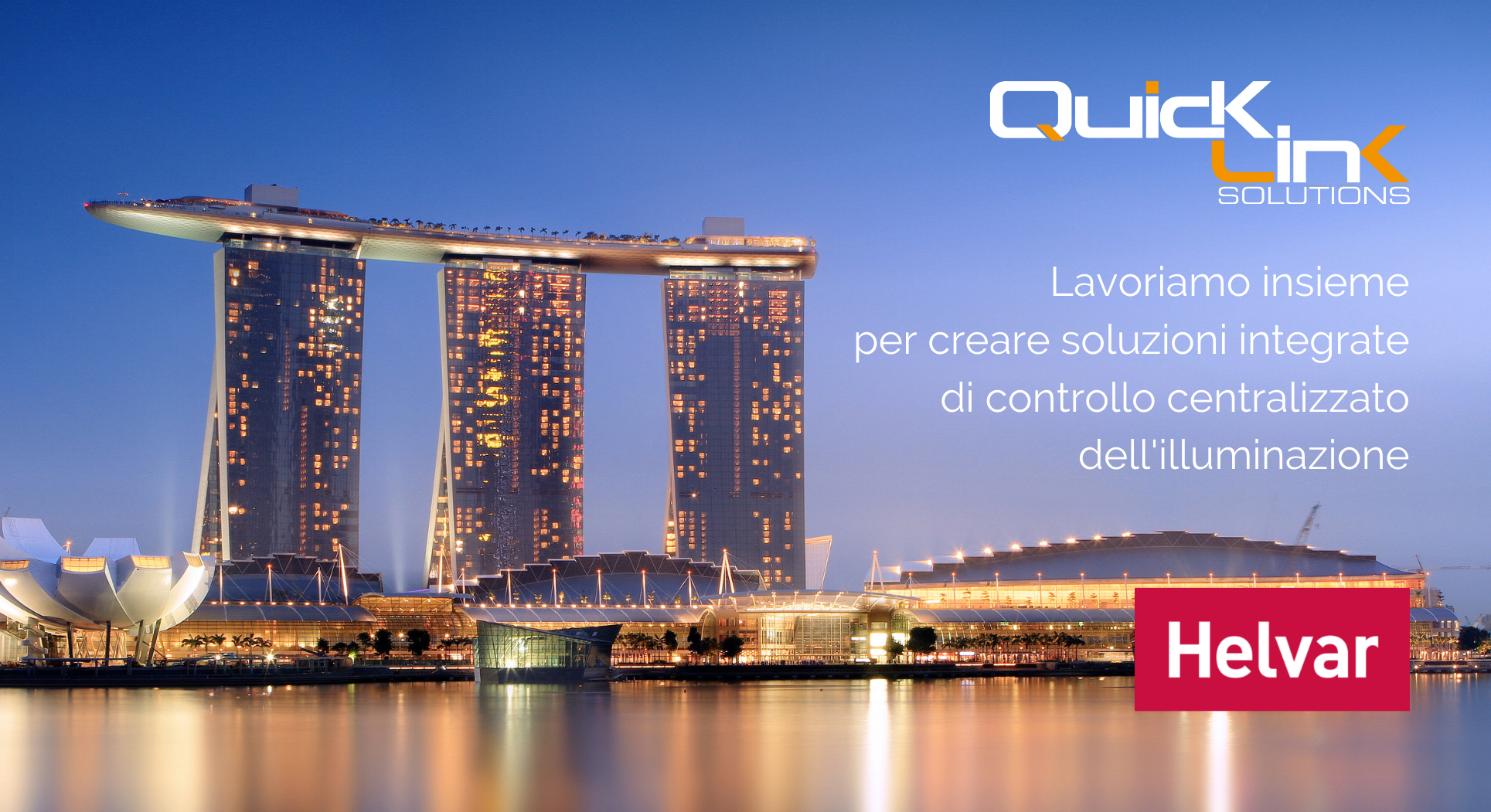 The Helvar Imagine 950 Solution.
This state-of-the-art DALI wired lighting solution offers ultimate flexibility, infinite scalability, and the freedom to design and connect like never before. The Imagine 950 solution offers a unique blend of products, benefits and features above and beyond the DALI-2 Standard.
The Imagine 950 Router is the latest DALI-2 multi-master application controller, launched alongside a range of certified Helvar controls, panels, sensors, gateways and applications. Since DALI-2 is an open standard, the Imagine 950 enables multi-vendor compatibility, offering the flexibility to connect with different suppliers, both now and in the future. With digital system reconfiguration, this adaptable system removes the need for costly re-wiring when spatial needs change over time. Future additions, alterations and improvements are easy when compared with other manufacturer's own protocols or traditional circuited lighting – and networking with Imagine 950 is simple.
With the Imagine 950 Solution, it's easy to communicate with many common protocols and building systems such as Tridium Niagara. This communication enables seamless integration with Building Management (BMS) and other systems including HVAC, Blinds, Security, Fire and Audio-Visual Systems, providing ultimate visibility and control of a building.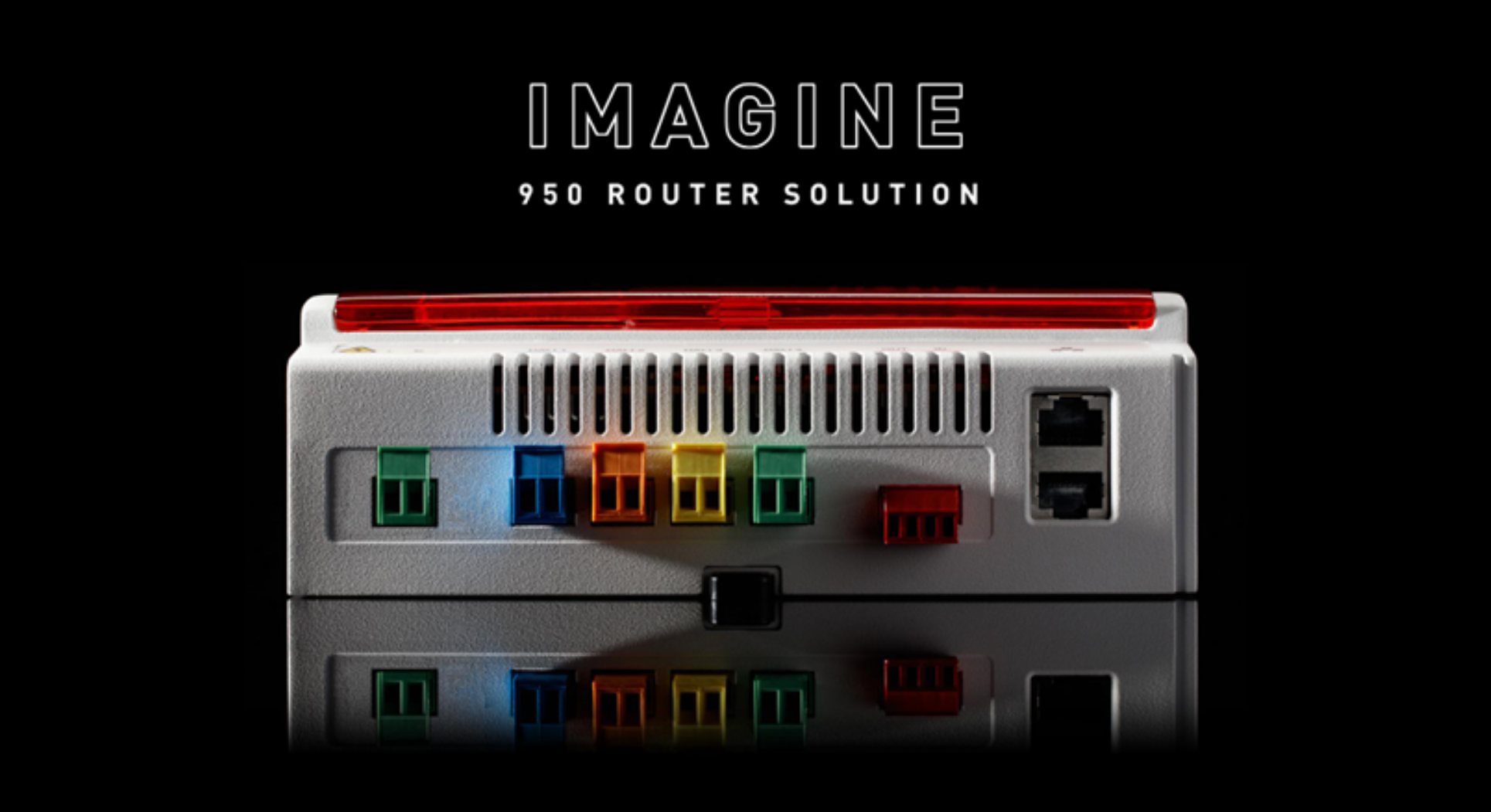 Integration with EasyLink, the control and supervision system
The integration of Helvar intelligent lighting solutions with our EasyLink and EnergyLink building control and energy management systems, based on Tridium's IoT Niagara platform, allows you to monitor the operation of the entire system, report errors or any malfunction problems, and to collect data of energy consumption with direct implications on the energy consumption costs.
Through analysis and reporting, you can see exactly how any space is being used. Occupancy data is the key to maximizing a building's utilization, minimizing costs and ensuring sufficient capacity at all times. The lighting system can therefore be set to be able to monitor the switching on times of each individual lamp or have different lighting scenarios for both interiors and exteriors, allowing you to maximize the use of natural light and reduce the use of artificial light.
The Imagine 950 router is able to send and receive commands to and from the Easylink supervision and control system in real time and thus connect, at the same time, different areas of a building (e.g. shops, offices, meeting rooms, etc …) directly to the BMS. Thanks to an easy and intuitive graphic interface, EasyLink allows controllers to centrally monitor the system and report any faults, receive notifications via email, recall scenarios, plan events and monitor consumption.